Blog
Computer Skills Worth Learning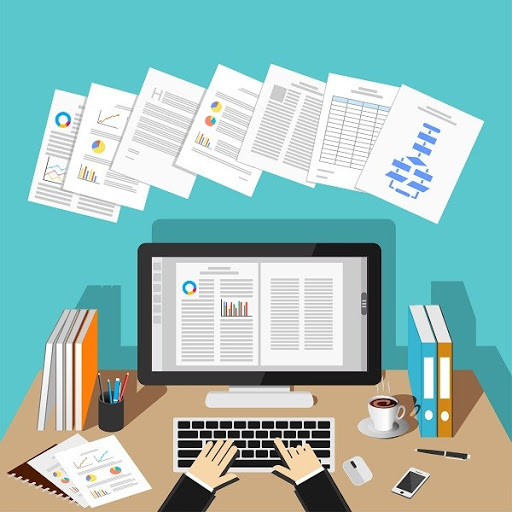 Nowadays it is almost certain you will be asked in your interview about what type of computer skills you have.
Therfore, in this modern world we live in.
We are surrounded by technology and you will most likely be working with them, no matter what position it is you are applying for!
Most people have some type of computer skills they can bring to the table when applying for a new job.
There are many online courses which will give you the tools and knowledge to succeed.
These courses will also provide you with a valid certification which can higher your chances of obtaining the role you desire.
What are Computer Skills?
"Computer skills" may sound simple to understand, but the truth is, technology is such a vast subject that most people are highly overwhelmed to know what an employer might mean when the job description merely states "computer skills"
Below, we have created a list of computer skills. We have also ordered them to help you know what employers are looking for. Make sure you read the job description carefully when job hunting and identify as many specific computer skills as possible. Then highlight the ones you have in the interview.
Productivity Software
All office workers must know how to master some of the basic productivity softwares. For the most of you reading this now should know how to operate these basic computer skills. Here is a list of the most popular and common computer skills most jobs require.
Google Drive with Docs, Sheets, Forms, Slides
Microsoft Office (most of all Excel and Powerpoint)
Email Management
Information Management
Data Entry
Digital Calendars (Google, Microsoft, etc.)
Instant Messaging
Video Conferencing
Cloud Backup Software (Dropbox, Carbonite, etc.)
Social Media Management
Digital Marketing
Any company that had the desire to grow in business, needs more customers. More and more people are searching online, most of them using their mobile devices. Today, the most effective marketing effors occur through digital marketing.
Digital marketing includes everything from, website development to paid digital advertising. The increasing capabilities to collect and organise data, give marketers more tools to target their ideal customers.
Digital Media
Email Marketing
Website Analytics
Search Engine Optimization (SEO)
Web Page Design
Socail Media Management
KPI Software
Automated Marketing Software
Cascading Style Sheets (CSS)
Content Management Systems (CMS)
Cybersecurity
In this forever growing digital age, military equipment, power grids and many more are all managed by computers. Computer hackers have the ability to disrupt major functions to companies and goverments who do not take their cyber security seriously. Here are the most important cybersecurity skills.
Malware Analysis
Malware Reversal
Risk Management
Operating Systems
Software Programming
Information Management
Data Encryption
Intrusion Detection
Virus Protection Software
Graphic Design
Creating visually-attractive content for documents, posters, and slide presentations is a highly desirable skill. The world of graphic design includes creating signs to video editing and more.
A single project might well pass through multiple computer programs, and a skilled professional needs to know how all relevant programs work and which ones are appropriate at each stage of the project. Graphic design skills that are growing in demand include:
Adobe Creative Cloud, Illustrator, InDesign, Photoshop
Art Design
CorelDRAW
Corel WordPerfect
Design
Desktop Publishing
InDesign
Integrating Interactive Elements with Websites
Video Creation Software
Remember, do not be afraid of learning you computer skills. There are many courses out there that can help you increase your skill set to land you a job you are looking for!
Further Reading:
Who Is Good for a Job Reference