Blog
The Advantages of Online Courses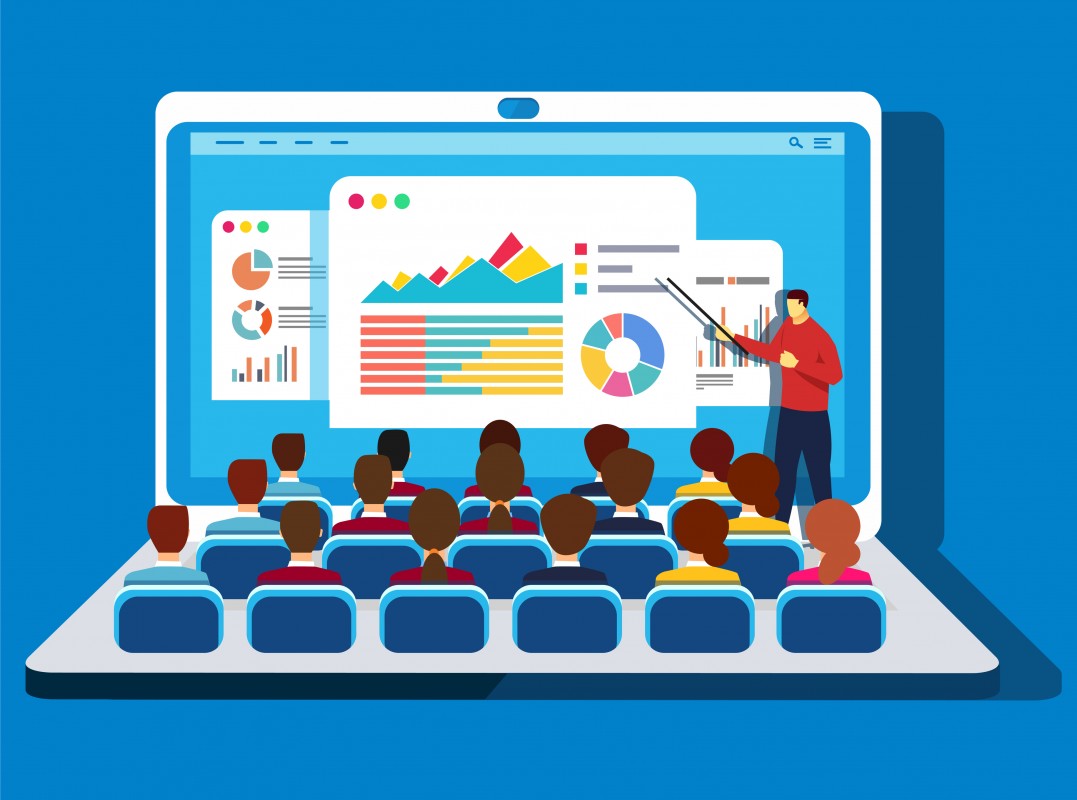 Nowadays, modern technology makes everything a lot more accessible and with that being said, a large portion of education occurs online. However, are online courses better than the traditional classroom courses? What really are the differences?
Online Courses vs.  Classroom Courses
Depending on where you live, family responsibilities, full-time or part-time jobs you hold, or what you are studying, you may be able to quickly decide if pursuing an online education is the right choice for you.
For some, it feels like the only option.
For others, it seems perfectly ideal.
And for some, like a pre-med student studying biochemistry with a heavy load of lab-intensive courses, online classes may be a complete mismatch.
To understand and get an opinion from someone who has done both, online courses and on-campus courses, check out the video below!
The Advantages of Online Courses
Flexible Scheduling
Most online courses give you more flexibility, unlike a traditional on-campus class. This means you can plan your online course around your work schedule and family. Rather then having to attend a fixed timetable class every week. Obviously you must be disciplined to study when planned and not get lazy. So long as you submit your work by the deadlines given, you will be all ok!
Login from Anywhere
Online courses make it accessible for you to move while you study. So you dont have to worry if your job requires you to travel around the country or even abroad. This also applies for holidays, simply bring your laptop with you, connect to wifi, and get studying!
Faster Completion
A large number of universities and colleges now offer a shorter semester, but it is still longer than attending an online course. Instead of having to attend classes for 16 weeks (4 months), you can enroll in a 8 week (2months) online course and spend half the time earning your credits in that subject!
Access to More Courses
Depending on the course you want to take, your local college may not offer exactly what you are looking for. On the other hand, with online courses, you can decide any course with a college which could be located miles away from you without the inconvenience of needing to uproot your entire life.
Study Anytime
You may not have a 4 hour block of time to study, like you would in a class room. But you can fit studying anywhere throughout your day. Long on to message boards while your eating breakfast, listen to a lucture while you are driving to work, read a few chapters your lunch break, or take a practice test while preparing dinner. Doing an online course makes it accessible to study whenever you want!
No Commute
Commuting to and from class can waste valuable time and energy! It also makes you susceptible to problems beyond your control like; traffic, car trouble, or dangerous weather conditions. These situations can keep you from getting to class on time or at all and could increase stress levels. To the contrary, you just need to log on for an online course and you are good to go! No precious time wasted.
Possibly Lower Costs
One of the top reasons students choose an online program is to save money.
Over 45% say that cost is their number one priority. Because students are opting for affordability, this means that more and more colleges are finding out ways to get creative so that the cost of these programs can remain manageable.
The Disadvantages of Online Courses
Like most things, there are always some negatives to take into consideration. Here is a quick list of the disadvantages.
No face to face interaction. (This is not always the case as some online course give you the opportunity to have monthly video calls to advisors/professors)
Increased personal responsibility
Network challenges
Requires self-direction
Not all majors are available
Fast Stats
Take a look at the link below to have a clear understanding on the comparisons between Online courses and on-campus courses.
Check this interesting infographic image here.
Further Reading: