Blog
Job Hunting During a Worldwide Pandemic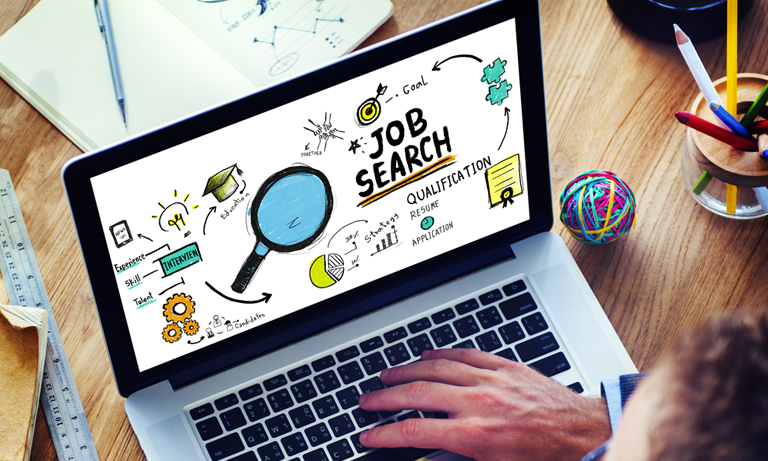 Even If it seems to be a period where everything is freezed, job hunting included. It is in reality a great moment to make sure you job hunt is effective. The job world will continue after this pandemic and the hiring processes are just moved to online methods.
Embrace online networking
Using your spare time while in self-isolation to network online is a great way to lay the foundation for future career growth. Start your job hunt by increasing your digital presence.
Update your LinkedIn profile, ask for recommendations, and join relevant groups. For instance, if you're looking for a job in digital, you could join LinkedIn's group related to that sector.
Reach out to new and existing contacts and comment on people's posts. Take a brief daily break from work to send notes to former co-workers and other connections and ask how they're doing. You can also create a video presentation to enhance the possibility to get hired and show your personal side.
Stay top of mind
While some companies are still hiring, the interview process is taking longer than usual. HR departments are scrambling, trying to implement remote work policies, and keep existing employees productive.
If you reach out to a company during your job hunt and they aren't hiring now, check back in a month so you can stay top of mind. You can also connect with the HR manager on LinkedIn and, if they post a status, comment on it. That way, when something does open up, you'll be one of the first people they think of.
Do your research
If you cut the time you used to commute, now you can used it to be aware on how the firms are upgrading their processes by subscribe on their social pages and receive alerts from them.
Take note of how the leadership team deals with the crisis and its employees. Are they supporting workers or laying them off? As part of your job hunt, also consider setting up informational interviews via phone or Skype chat.
Further readings: